Dear Friends of West Street Recovery,
At West Street Recovery, we continue to work connecting families to the resources they need. In the early stages of recovery that meant providing food, cleaning supplies and coordinating teams of volunteers cleaning out flooded homes in Northeast Houston. Today though it means connecting families with materials to rebuild, contractors, furniture, and household appliances necessary for a normal life, like sinks and refrigerators. These items are undoubtedly more expensive than our earlier asks, but excitement around the recovery has waned.  
Luckily our model of rebuilding the interiors of people's homes is much cheaper than a typical commercial approach. Our method of rebuilding is to deliver supplies to families and use teams of volunteers trained by select flood impacted homeowners with construction experience to install insulation and walls. Furthermore, as a non profit, we are sometimes able to access discounted supplies, and in kind donations of labor from construction experts.
Even though this reduces the cost we still need funds to buy materials. Sometimes donating to non profits is a confusing experience, it is unclear how funds are used, and it is uncertain if there actually is a positive impact on people's lives. This case is different. We are raising money to help people to rebuild their homes and get back to raising children, working, and enjoying life.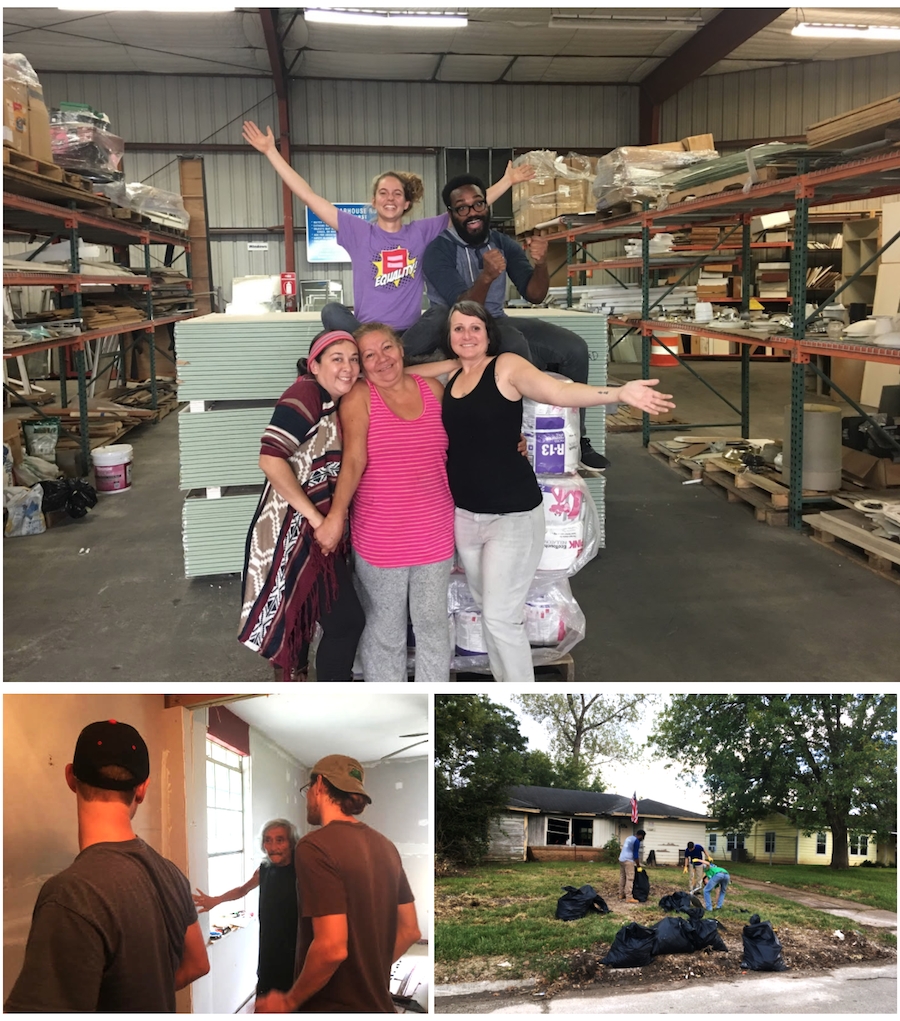 Any amount to this cause is appreciated. Each home we work with has different needs. However, below are rough price estimates for those of you interested in the specifics of what your donations will go toward:
Full Basic House (livable space plus drywall and insulation in entire house)

Drywall (normal/eco)

900/1,200

Drywall mud, tape, and nails

200

Insulation

600

6 Doors and frames

600

Electrical

100

Kitchen sink, oven, and fridge

1150

Small kitchen cabinets & counter (4-6ft)

800

Bathroom (toilet, tub, and vanity)

750
Total
$5,100/$5,400
How to Donate:
Contributions can be made directly to West Street Recovery at our YouCaring page.  Checks can be made to "West Street Recovery" at:

West Street Recovery
1707 West St.
Houston, TX 77026
Thank you for your support,
All of us at West Street Recovery